How to Book an Appointment at the Finnish Police Stations
These screenshots will guide you to book an appointment online with the Finnish Police for renewing/extending your visa, picking up your visa/passport and other business related to the Police.

Why would you need to book an appointment? It's because normally the Immigration Police Office in Helsinki Metropolitan Area is always crowded. In peak seasons, for example, summer, there will always be a crowd of 30 people waiting in the office for their turn to file their applications. If you are lucky, it make take 1 hour. If you are not, you will never make it in (so don't come late). 

The Immigration Office normally closes at 4PM but the vuoronumero (take number to wait for your turn) machine may stop working around 3PM.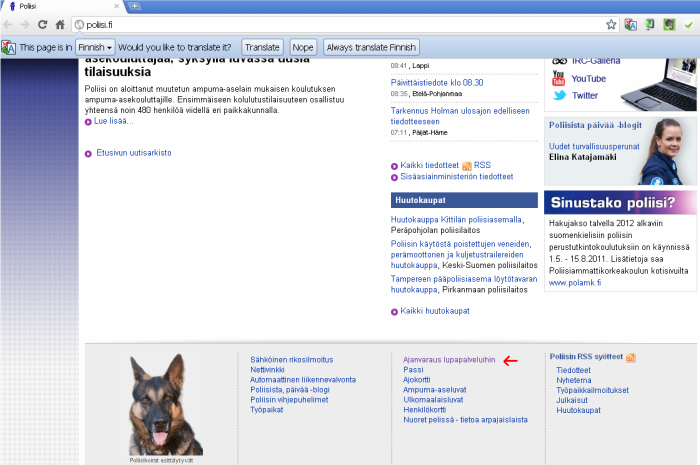 First of all, go to the website http://www.poliisi.fi/
Scroll all the way down to the bottom of the page and choose "Ajanvaraus Lupapalveluihin"

NOTE: This link do not appear in the English version of the website for some reason. So, you will have to use the Finnish site.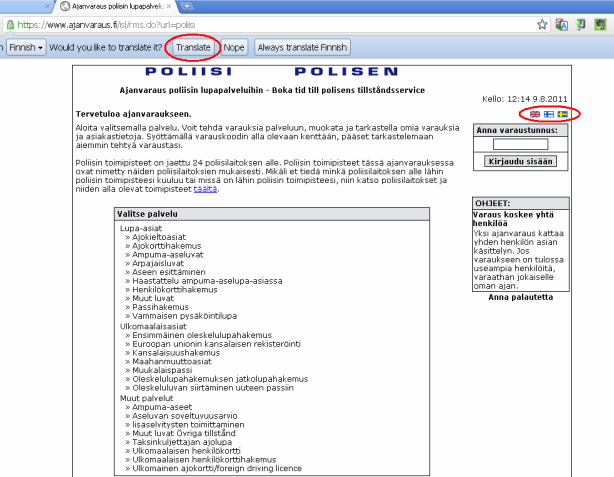 After clicking the link, you will be taken to the website "https://www.ajanvaraus.fi/"
Here, you can choose the English flag on the right hand corner of the site 
Or you can also use Google Translate to do the job. The next picture will compare the results.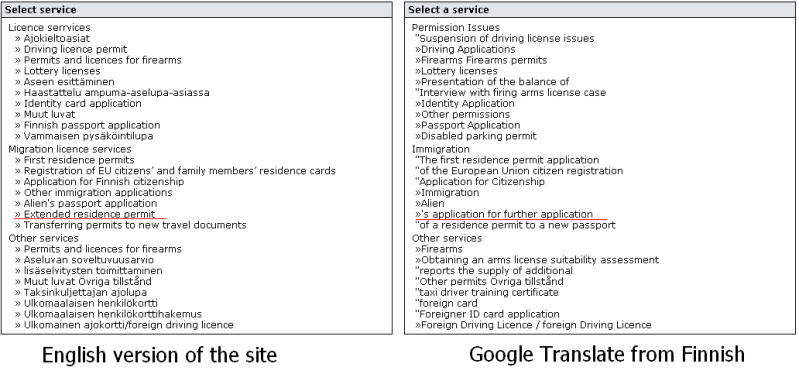 Here is the comparison of the English version of "www.ajanvaraus.fi" and the results of Google Translate.
It seems here that the English version of the site (the English Flag) is better than Google.
Choose Extended Residence Permit if you want to renew your visa.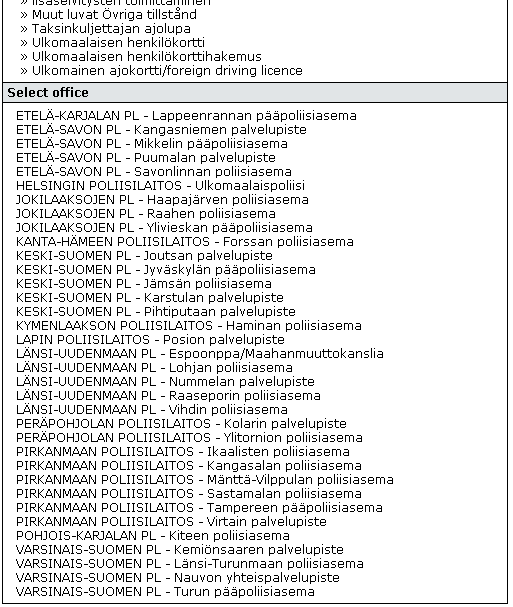 There will appear a list of Police stations in the whole Finland. Choose the one where you live. If you are unsure where you live, ask your neighbors :P
After choosing the Police station, you will be taken to the page to choose the Time and Date of the appointment. Click at "Make Reservation" to continue.
If the dates listed above aren't in your favor, you can select another week on the right hand corner.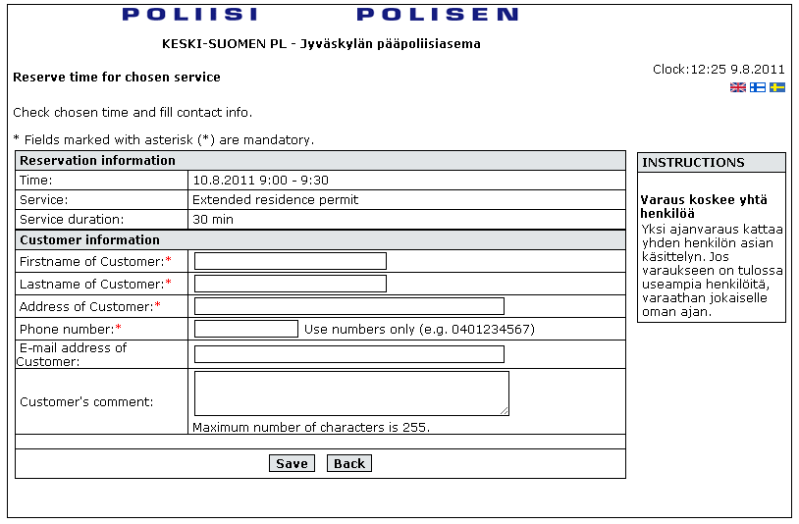 Finally, fill in your information and make sure everything is correct. 
You can leave the last box if you have nothing to say (which I assume you would try to write "I WAAAAANT MY VISAAA NOOOOOOOW" - it won't work, believe me. It just pisses the police off, so don't do it).

So, here you go. Good luck having your new visa in your hands!